Hello, come on in to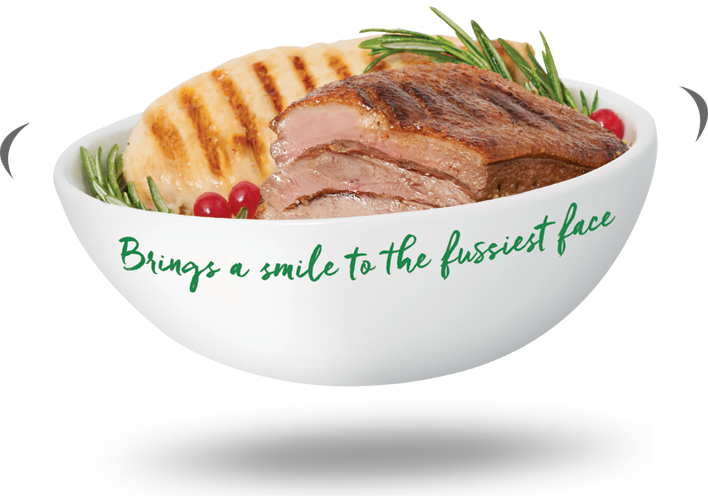 Real meat
Cats are obligate carnivores which require high quality meat in their diet to be healthy.
All our recipes contain at least 80% meat and fish so Cheshire Cat's Garden is the perfect choice.
We use only fresh meat and good organ meat such as heart and liver, providing your cat with the high quality protein it requires. We never use reformed meat or bone meal. It's also totally free of protein substitutes such as soya.
All meats used in our range originate from animals approved to human consumption standards.
Naturally Tasty
The Cheshire Cat's Garden range is naturally tasty. 

We have a simple concept… lots and lots of meat which provides a delicious meal. 
There is no need for unnecessary artificial flavourings or added sugar which is why you won't find any in our recipes!
Happy & Healthy
Simple & Honest
The recipes listed on our pouches reveal every ingredient found in our tasty food – there are no hidden extra nasties!
You will know you're feeding the best – our recipes are free of terms such as "meat and animal derivatives", "cereals" and "animal fats".

We never use artificial colourings, flavourings, preservatives or fillers like wheat, corn or sorghum.